Castles in Lieser, Germany
We flew from Florence, Italy to Luxembourg one weekend this past October to visit Schloss Lieser, an Autograph Collection hotel. It was the last weekend that direct flights were available for the season.
It was our first flight since COVID…our first in more than 7 months. Certainly a record in my adult life.
Driving from Luxembourg to Lieser where this Marriott property is located takes just over an hour. It was an easy drive and slightly closer than coming from Frankfurt.
The Arrival to Schloss Lieser
When we arrived, it felt like we were in a fairytale. Our very own castle. It's every bit as grand as pictures show, and then some.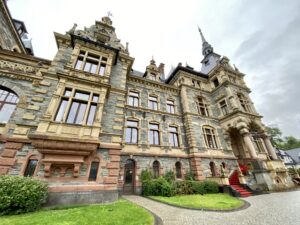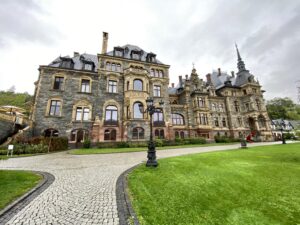 It was very quiet…no door man at the stairs to greet you, or porter there to take your bags. Albeit this was COVID, but it almost gave the feeling that you were coming home, rather than arriving as guests at a hotel.
The Check-In
We were offered a glass of sparkling wine at check-in which we enjoyed in the nearby library room. Our Suite Night Awards allowed us a beautiful suite with a balcony overlooking the Mosel River.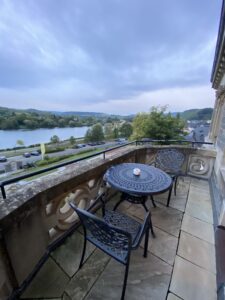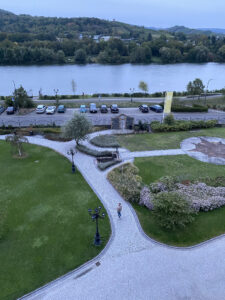 We appreciated the hand-written note in our room as well.
The Points
Two 40,000 point certificates were used for what was a 2 night stay at 37,500 points per night. Much to our surprise, we learned after it was too late to cancel that the rate had decreased to 17,500 per night! We were willing to losing the 2,500 point difference per night, but 20,000 points per night were too many to not follow-up about. After a bit of back and forth, Marriott was kind and credited back 20,000 points per night for a total of 40,000 points. This, of course, is not standard policy to credit back points on an award night stay, but we were certainly grateful.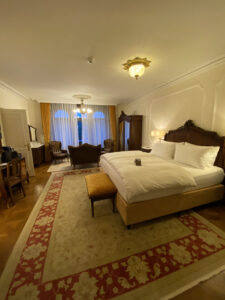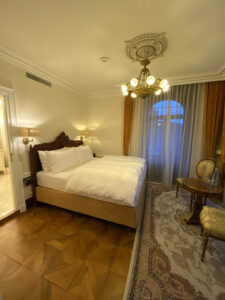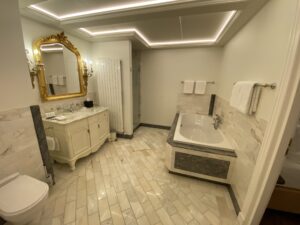 The Food
That evening, we enjoyed a lovely multiple-course meal in the main dining room. For the complimentary breakfast the next day, there was a wide selection including everything from omelettes to belgian waffles and more. 
The Location in Lieser
We received a discounted voucher to visit a local wine shop – Weingut P. Stettler-Söhne. I highly recommend. The wine was so delicious (and that was the name of one of the bottles, too!) that we brought back 12 bottles boxed as checked luggage for our flight. We also learned that shipping to Italy was a very reasonable 12 euros, so I am planning to make another order soon as we really enjoyed it. There was one person serving the couple of parties that were visiting, and he was fantastic. Extremely informative and let us taste many selections.
Schloss Lieser was a beautiful property, and we look forward to returning again. Definitely recommend using a Suite Night Award if you can. Plus, opt for a room on the Mosel, and don't miss the wine shop nearby!
Interested in reviews for Schloss Lieser, Autograph Collection, Lieser, Germany?